Hybrid Cloud Integration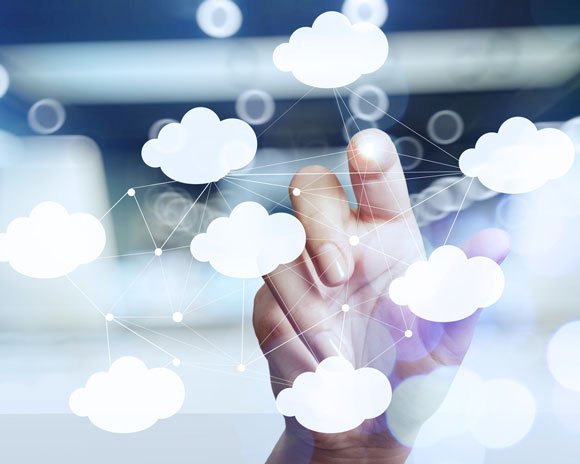 Your Trusted Data Partner
Today's multicloud reality presents new opportunities and new challenges for large enterprises. 94% of enterprises are using multiple clouds and 67% are using more than one public cloud. Movement between clouds, connectivity between clouds and consistent management of clouds are their greatest concerns. Mature organisations face the greatest obstacles in implementing 'Best Fit' hybrid cloud integration strategies. Compared to their younger cloud-native competitors, mature organisations face more complex integration challenges due to increasing regulation, deeply embedded applications and the plethora of distributed systems that maintain their most valuable data. The increasing cost and complexity of operating business-as-usual limits the implementation strategic cloud initiatives.
The Problem We Solve
Anaeko address the problem of increasing cloud complexity by providing large enterprises, systems integrators and service providers with a trusted data partner.
Since 2004, Anaeko has delivered hybrid cloud integration services that reduce cost, manage complexity and accelerate growth. We replatform and reintegrate existing applications and develop cloud native applications within hybrid cloud solutions. Our services leverage existing investments by combining enterprise applications embedded in established processes with modern cloud services that support business growth and innovation.
We believe that the biggest inhibitor of business improvement is business-as-usual so we have designed hybrid cloud integration services that transform service delivery with the least impact on Line of Business applications and the staff who use them.
4 Billion Gigabytes of Storage
2.5 Billion daily transactions
Overcome integration challenges with an expert integration assessment
Hybrid Cloud Integration Services
Hybrid Cloud Discovery
Our discovery and analysis informs both business and technical decisions. Data discovery, performance analysis, integration assessments, storage assessments and architecture reviews are just some of the analysis services we provide to inform tactical initiatives and strategic transformation.
Hybrid Cloud Plugins
We have built hundreds of Cloud Connectors, Event Streams, Process Orchestrators, File Gateways and Protocol Converters to bring cloud benefits to existing applications.
Hybrid Cloud Transformation
We modernise application architectures to enable the rapid introduction of innovative cloud services and the movement of containerised workloads by decoupling compute and storage.
Hybrid Cloud Migration
We migrate applications between enterprise IT, private and public clouds with a particular focus on reducing the exponential growth of unstructured data costs.
Hybrid Cloud Applications
We develop applications to architectural design principles that simplify deployment, benchmarking and deployment. These principles accelerate the journey from Service Oriented to Microservice Architectures.
Anaeko derisks integration
Request a consultationGet a quote
Hybrid Cloud Integration Case Study
As the Trusted Data Partner of a leading cloud provider, Anaeko was engaged to design, build and operate a hybrid cloud platform to monitor the health of their global public and private cloud storage platforms. Following an initial discovery Anaeko developed a hybrid cloud platform that provides secure, policy-controlled access to global customer software use and hardware health.
The analytics application we developed now monitors 4 billion Gigabytes of storage to support platform diagnostics, proactive customer support, hardware procurement, capacity planning, and product roadmap scheduling. The platform monitors some of the world's largest storage environments so the solution demanded the highest standards of data integrity, audit, traceability and data privacy.
Anaeko are a G-Cloud and Digital Outcomes and Specialists Supplier providing hybrid cloud integration services. Find out more…