Anaeko is delighted to announce our membership of leading trade association British Water to support our growth and development as a specialist data & analytics solutions provider in the water sector.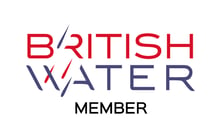 British Water has a varied membership of companies covering all sectors of the water and wastewater industry. Their members design, build, operate, maintain and provide critical solutions, technologies and research for water and wastewater assets at home and internationally. The association works to bring a leading and coherent voice on behalf of the supply chain and ensure that members have access to the information and contacts they need to enhance their business.
As well as actively promoting best practice, British Water liaises with government, regulators and represents the interests of the UK water and wastewater industry on UK and European regulations and legislation, terms and conditions of contract and procurement practice, and in the creation of European and International Standards.
Anaeko's focus on the water sector builds upon our strategic relationship with Northern Ireland Water where, in collaboration with water industry specialists, we are utilising data and analytics to deliver operational improvements in areas such as water pumping efficiencies, leakage analysis and asset & telemetry alignment.
As a member of British Water, Anaeko will increase our profile, enhance business growth opportunities and contribute towards best practice in the water and wastewater industry. We will apply our innovation techniques, depth of technical expertise and cross sectoral experience to actively collaborate alongside other members to address the environmental, regulatory and societal challenges of the sector.