AWS Well-Architected Review from Anaeko
Keep your environment optimised and secure with an AWS Well-Architected Review (WAR). A free no-obligation service based on the AWS Well-Architected Framework (WAF) with recommendations for AWS best practice, helping identify cloud cost savings, improve application performance, and reduce security risks. We work with companies to revolutionise how AWS Cloud works for you and the benefits can enable your business to:
Understand and Reduce Risk
Realise business value of cloud
Why Anaeko Should deliver your Well-Architected Review
Well-Architected Review Engagement
Discover the organisation, teams, processes and priorities
Wide ranging discussion on the engineering, automation, testing, deployment and monitoring
Complete the picture with a detailed look at the data, how it is secured, accessed and monitored
The output of the review is a report aligning the workload with AWS best practices. Recommendations are categorised as: Critical, Improvement Needed, and Well-Architected.
Anaeko can be engaged on a commercial basis to optimise and work with you in order to implement remediations based on your individual review. Our AWS Well-Architected Review is a high value engagement with a qualified Anaeko professional and is not an audit.
Book a Review
AWS Well-Architected Review Process from Anaeko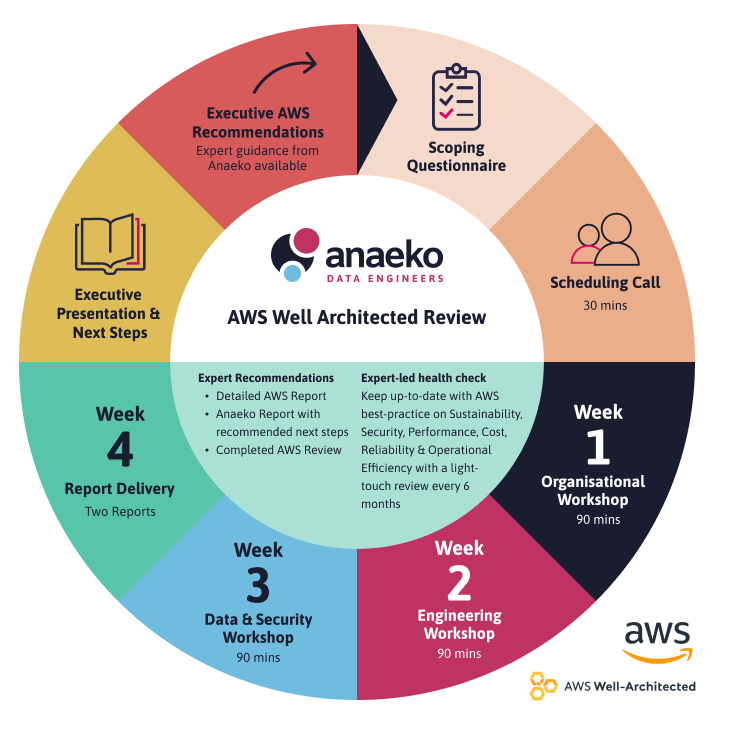 After an AWS Well-Architected Review we recommend AWS Observability Solutions from Anaeko that will give you insights for the present and help you plan for the future. Understand your workload, support your customers and your business.
Download our AWS Well-Architected Brochure
6 Pillars of AWS Well-Architected Framework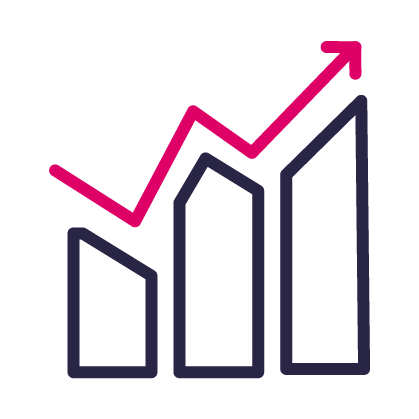 Operational Excellence: The ability to run and monitor systems to deliver business value and to continually improve supporting processes and procedures.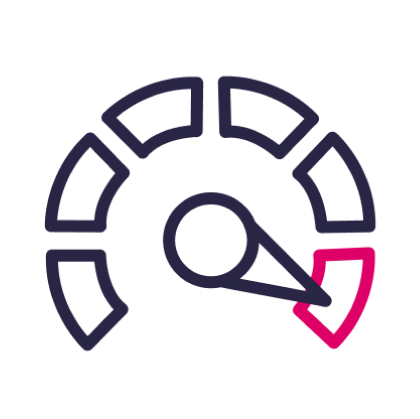 Performance Efficiency: The ability to use computing resources efficiently to meet system requirements, and to maintain that efficiency as demand changes and technologies evolve.
AWS recommends repeating your AWS Well-Architected Review after 6 months.