We believe that our team is what makes us special. We hire people with integrity, experience and passion.


Richard McConnell
Director
Richard co-founded Anaeko in 2004 and has over 18 years technical management experience in the Telecoms industry. Richard has been at the forefront of telecoms software innovation for past 2 decades.
LinkedIN

Denis Murphy
Chairman & CEO
Denis co-founded Anaeko in 2004 and has over 20 years of sales and management experience, spanning mobile telecoms and ITSM.
Email

Colm Hayden
CTO
Colm has led the company transformation from mobile telecoms through IT Service Management to "3rd Platform" cloud object storage, disruptive technologies and KPI reporting. Colm is passionate about art, architecture, food and culture. To wind down Colm enjoys cooking while listening to disco, funk and soul music. Colm has fished the length of the Aleutian chain and has had one of his paintings hang beside a Picasso.
EmailLinkedIN

David Kerr
COO
David joined Anaeko in February of 2014 and has over 15 years experience in financial, operational and commercial management of Software Services, Support and SaaS organisations.
Email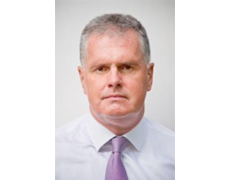 David Campbell
Anaeko Board
David Campbell is an experienced, international business leader who for almost 30 years has worked at the intersection of Management Consulting, Financial Services and Information Technology across Europe, the Americas and Asia with a focus on China. His global technology experience, spans start-ups, venture capital, private equity and public companies. Most recently, he oversaw the development of IBM's Financial Services business in Growth Markets where, as General Manager based in Shanghai, he was responsible for 5000 employees across 98 countries. Campbell has also held Non-Executive positions with several companies including Systems Integrator EG Gruppen in the Nordics and Marischal Group Limited a London based Venture Capital firm focused in the technology sector.