Anaeko CTO Colm Hayden, Head of Data Roger Wallace and Solutions Architect Stephen Moffitt attended yesterdays 'AWS Well-Architected Bootcamp' at the AWS offices on Charlemont street, Dublin 2. The AWS Well-Architected Partner Program helps organisations establish good architectural habits, reduce risks, and respond faster to changes that affect designs, applications, and workloads. AWS Partners gain expertise to build high-quality solutions, implement best practices, check the state of workloads, and make improvements to fit business and customer needs.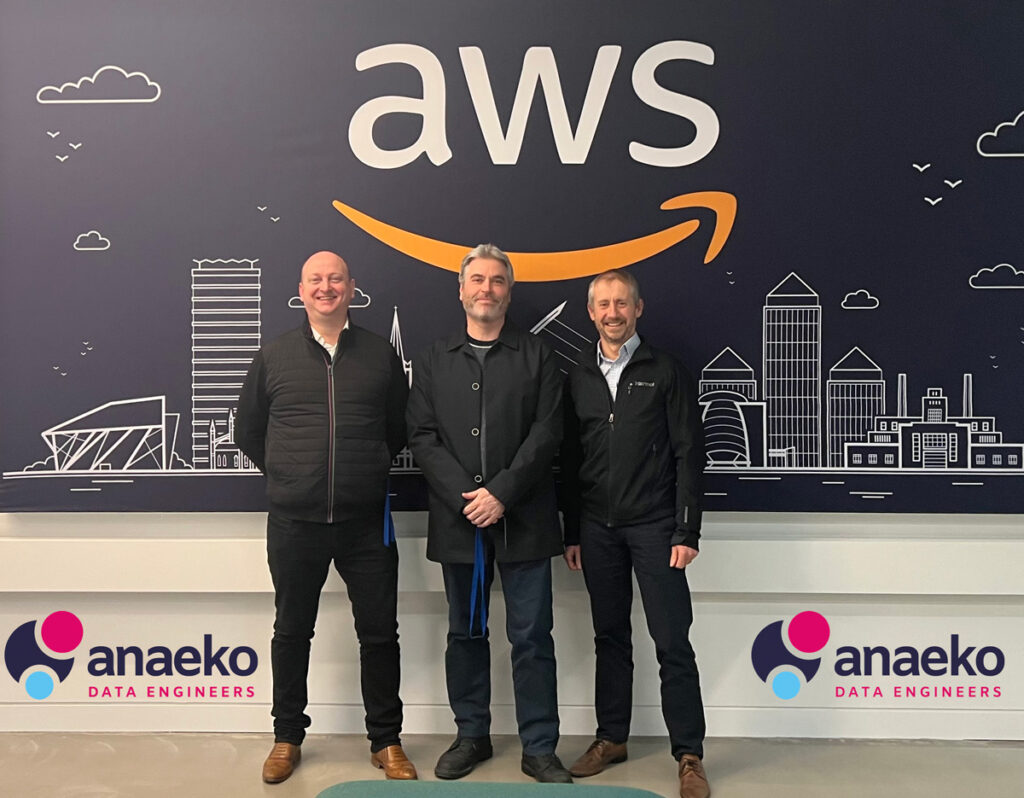 Request a free AWS Well-Architected Review from Anaeko
Are you AWS Well-Architected?
AWS Well-Architected helps cloud architects build secure, high-performing, resilient, and efficient infrastructure for a variety of applications and workloads. Built around six pillars—operational excellence, security, reliability, performance efficiency, cost optimization, and sustainability. The AWS framework provides a consistent approach for customers and partners to evaluate architectures and implement scalable designs.
The AWS Well-Architected Framework includes domain-specific lenses, hands-on labs, and the AWS Well-Architected Tool. The AWS Tool, available at no cost in the AWS Management Console, provides a mechanism for regularly evaluating workloads, identifying high-risk issues, and recording improvements.
AWS also provides access to an ecosystem of hundreds of members in the AWS Partner Program. Engage a partner in your area to help analyze and review your applications. We can't wait to put what we learnt into practice and share insights with the extended team at Anaeko.