TidalScale
TidalScale is the industry leader in software-defined server technology. Their software solution "glues" commodity servers together so that they function as a single larger system.
The software accomplishes this by aggregating the cores, memory, and I/O of multiple physical servers, virtualising these resources, and then presenting them as a unified "software-defined server" to the operating system.
This software-defined server delivers in-memory performance for large or multiple database workloads. TidalScale requires no changes to applications or operating systems and is deployable within minutes—on premises, in the cloud, or in hybrid cloud environments.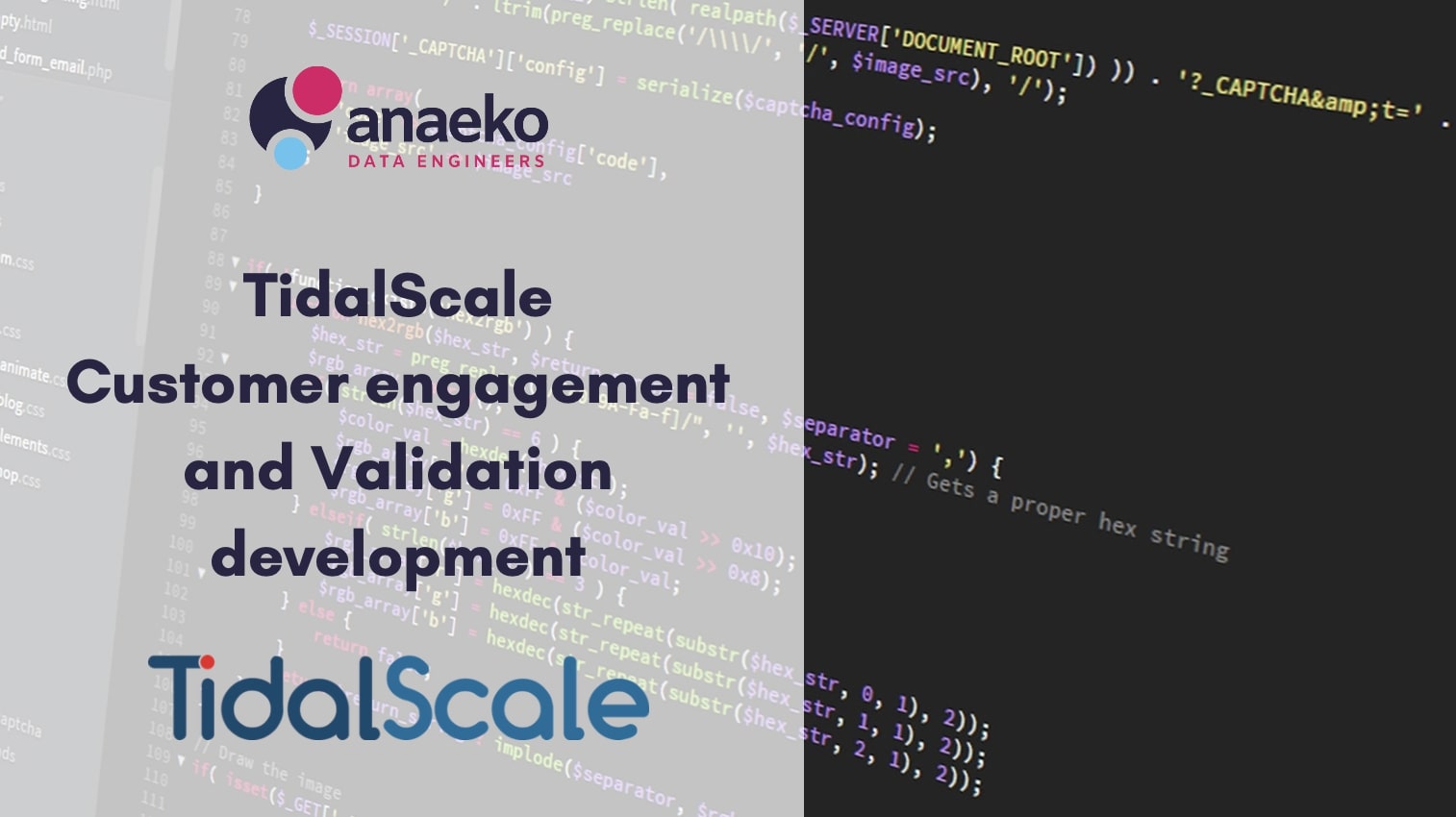 CHALLENGE
An excessive amount of time is spent validating customer hardware and network environment prior to deployment. Often equipment that is deployed does not match what customers originally required and they frequently run into network misconfigurations when getting started. There is currently no good way to validate the customers environment without TidalScale involvement (frequently with engineering resources to troubleshoot unidentified misconfigurations).
Additionally, customers routinely expect TidalScale to recommend the "ideal" benchmark test to run in order to validate performance of the configured servers. Both of these problems will grow more critical as TidaleScale channel model accelerates and there is less direct engagement between end customers and TidalScale personnel.
Anaeko was challenged to engineer a solution that would not only meet TidalScale's immediate needs, but would also be innovative enough to develop alongside the TidalScale platform.
SOLUTION
We initially surveyed the Tidalscale operations team for common issues they encountered during the customer engagements, and compiled these into a list. We then used this list as the basis for any checks, we performed during the process of development.
The Tidalscale team had been using the linux toolset as a means of checking the values of various nodes on the systems. We decided to use this as the basis for our checks, the information retrieved via this toolset allowed us to create an array of values from each node, which we could then compare to determine how homogenous the systems were.
We also needed to decide on how the tooling was managed on the customer site, for this we decided to use Ansible, as we could utilise and reuse the existing infrastructure as code to package and automate the delivery of our tool to the customer site.
Finally, we needed to decide how we would generate and deliver a standarised report for the generated results. Again, we decided to reuse existing mechanisms within the Tidalscale solution, so we used the Waverunner GUI to build out a webapp solution for the display of the report.
Waverunner is the enabling technology behind the creation of Software-Defined Servers, which allows you to right-size servers on the fly to fit any workload or data problem. Using familiar technology also assists greatly in the implementation of new and innovative solutions.
BENEFITS
For TidalScale

By avoiding environment-driven delays during Proof of Value trials, our newly developed Data Applications accelerated the on-boarding of new customers and the early revenue essentially to an industry-leading technology innovator

For TidalScale Field Engineers

Our Data Applications gave field engineers the confidence that customer-supplied environments were provisioned correctly, gave them praise information on what configuration changes to make, and prevented customers questioning the stability of TidalScale software

For TidalScale Customers

They knew their trials would run when planned because the clear actionable information provided by our Data Applications avoided otherwise lengthy technical diagnostic process
Government
We have been involved in a number of projects which benefit our public services. Click the button below to find out more about a public sector project with one of our partners Verint.
Read about our work with Verint